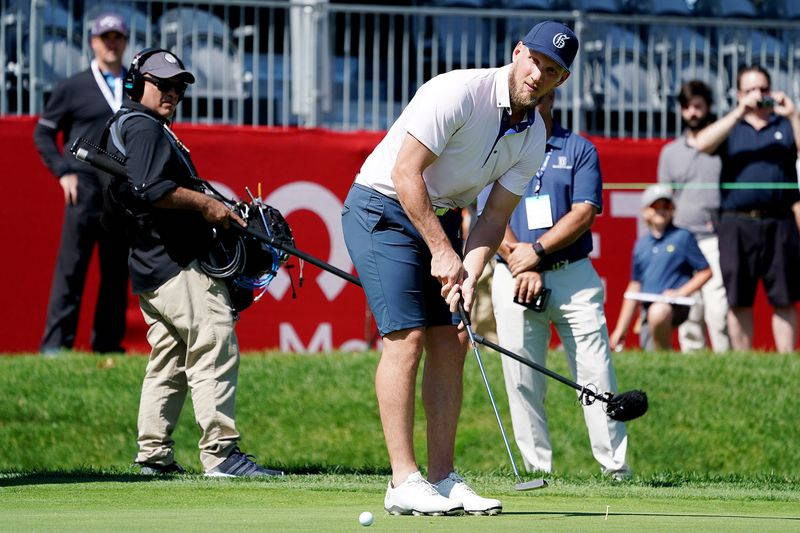 Professional Ice Hockey - EV Zug of the National Leagu
"Making my golf rounds all the more enjoyable not having to carry my bag. You guys are saving my back and I'm still able to walk and feel good about doing some form of exercise. I'll enjoy it this summer and even more beyond that."
Professional Ice Hockey - EV Zug of the National League

Justin does his best work in the ice hockey rink, where he currently plies his trade for EV Zug, a team based in Zug, Switzerland. The Michigan State alumni frequently plays golf and enjoys stretching his legs while hitting the golf ball around.
Justin's hockey career has spanned 19 years thus far, turning pro in 2007 after being drafted in 2005. He's featured for the Detroit Red Wings, HC Lugano, and his current Swiss team. He's a local Michigan legend, playing for the heralded Detroit Red Wings for 12 years.
Justin is a keen philanthropist and is always looking to give back to the communities he's been a part of as a way of saying thanks.


Click the Instagram link below to see Justin using his
Zip Navigator Electric Caddy!